Hitesh Mehta
Software Developer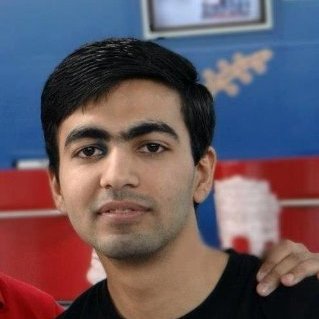 Hitesh Mehta
Software Developer
I am a software developer with a B.Tech degree from National Institute of Technology, Kurukshetra. I am currently working with Paytm and have 4+ years of experience in scalable product development.
Favourite Quotes
Here's to the crazy ones, the misfits, the rebels, the troublemakers, the round pegs in the square holes... the ones who see things differently -- they're not fond of rules...
You can quote them, disagree with them, glorify or vilify them, but the only thing you can't do is ignore them because they change things... they push the human race forward, and while some may see them as the crazy ones, we see genius, because the ones who are crazy enough to think that they can change the world, are the ones who do.
It's a nice, simple rule: tell the blunt, honest truth in the starkest, darkest way. And what will be, will be. What will be, should be
Click here to download resume in pdf format
Work Experience
Paytm

January 2014 - Present

Primarily focussed on two modules, Payouts and Analytics, alongwith peer code reviews, desigining and architecting key solutions and mentoring.
- Merchant-Payouts - This module calculates, tracks and disperses payouts for all marketplace merchants. It involves huge currency transaction handling with a precion level of 0.0001
- Analytics - Intended to give timely helpful updates for users (sellers and internal both) to improve their sales by predicting inventories and suggesting pricing and cashback structure.


MakeMyTrip.com

July 2012 - January 2014

Worked in Flight LOB and developing modules for enhancing offline booking creation. Responsible to write and optimize procedures to ensure high-end performance.
Projects Completed:
• Developed algorithm to enable automation which caters telephonic callers effectively via different queues based on urgency of user using IVRS. Improved system performance by 70% and reduced manual efforts to 0%.
• Developed Web services used for interaction with other LOBs (Line of Business) and Agents ensuring better performance.
• Developed SOAP based services for various business needs like Payments, Refunds and Booking push.


Freelancing

Early 2011 - Present

Provided web-based solutions to various clients.
Education
National Institute of Technology, Kurukshetra

2008-2012

Bachelor of Technology in Electronics and Communication Engineering